Tips to build an effective SaaS Content strategy in 2021
This article is curated for the SaaS content strategy in 2021. SaaS has grown to be a crowded marketplace. The SaaS market is flooded with a business strategist, tools and content creators. If you are trying to make your own space in the SaaS niche you probably need a rock-solid content strategy. Content strategy will help you to sail through it and secure your position. In B2B businesses now and then new players are entering with fresh ideas, services and some players are getting away.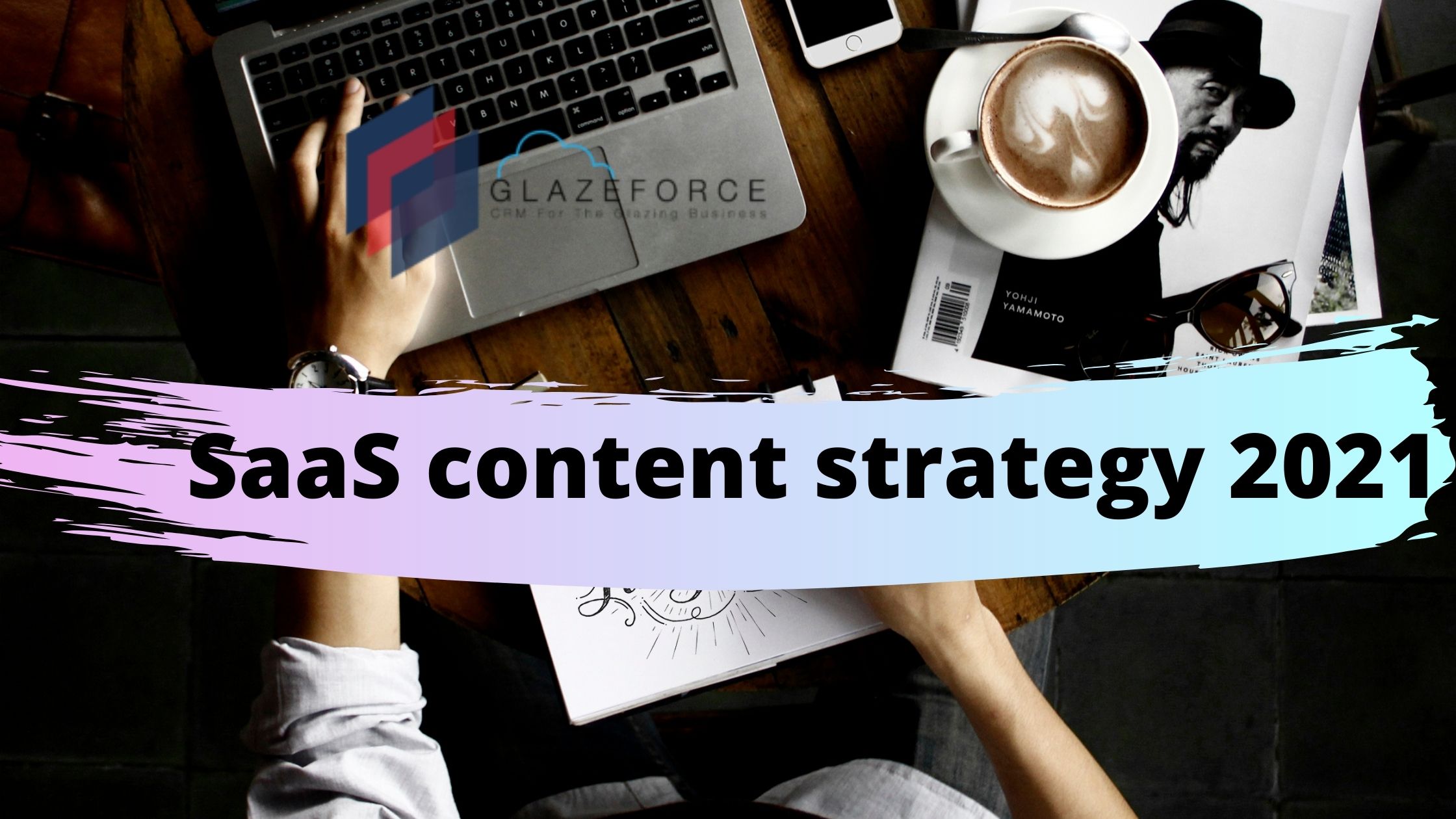 SaaS is one of the most profitable and useful business niches. The market trend indicates it is always going to be a cluttered space. This is why if you are dealing with SaaS in any form it is important to craft an effective content strategy. Here, I will be helping you out! But, first thing first, let us start with an introduction-
A quick insight into cloud computing and SaaS:
Cloud computing refers to the storage of data electronically on a centralized system that can be accessed from anywhere and anytime, provided an internet connection should be there. Cloud computing is primarily differentiated into three basic components: SaaS (Software as a Service), PaaS (Platform as a Service), IaaS (Infrastructure as a Service).
SaaS content strategy in 2021:
Gartner says, "Customer decision confidence drives 2.6 times the likelihood of a high-quality account growth purchase". It means if you are looking forward to growing your SaaS account the first thing you need to do is build customer's confidence and win their trust. But how to build confidence? Right? Well, content is the key. You need to consistently draft content that holds readers attention. Belonging from a B2B type, you will be dealing with businesspersons. Your content needs to be smartly and cautiously drafted. The frequency should be moderate or as per the demand of the target audience. Here, is a tip you can integrate into your SaaS content strategy plan!
The SaaS content strategy plan:
The content should be divided into three parts. Figure out what your target audience wants to know from you. Are you creating content to get inbound leads? A new prospect? Or to increase your reach? In any of the cases, you need a proper content strategy. Let's see how you can divide your content strategy to make it more clear and to the point: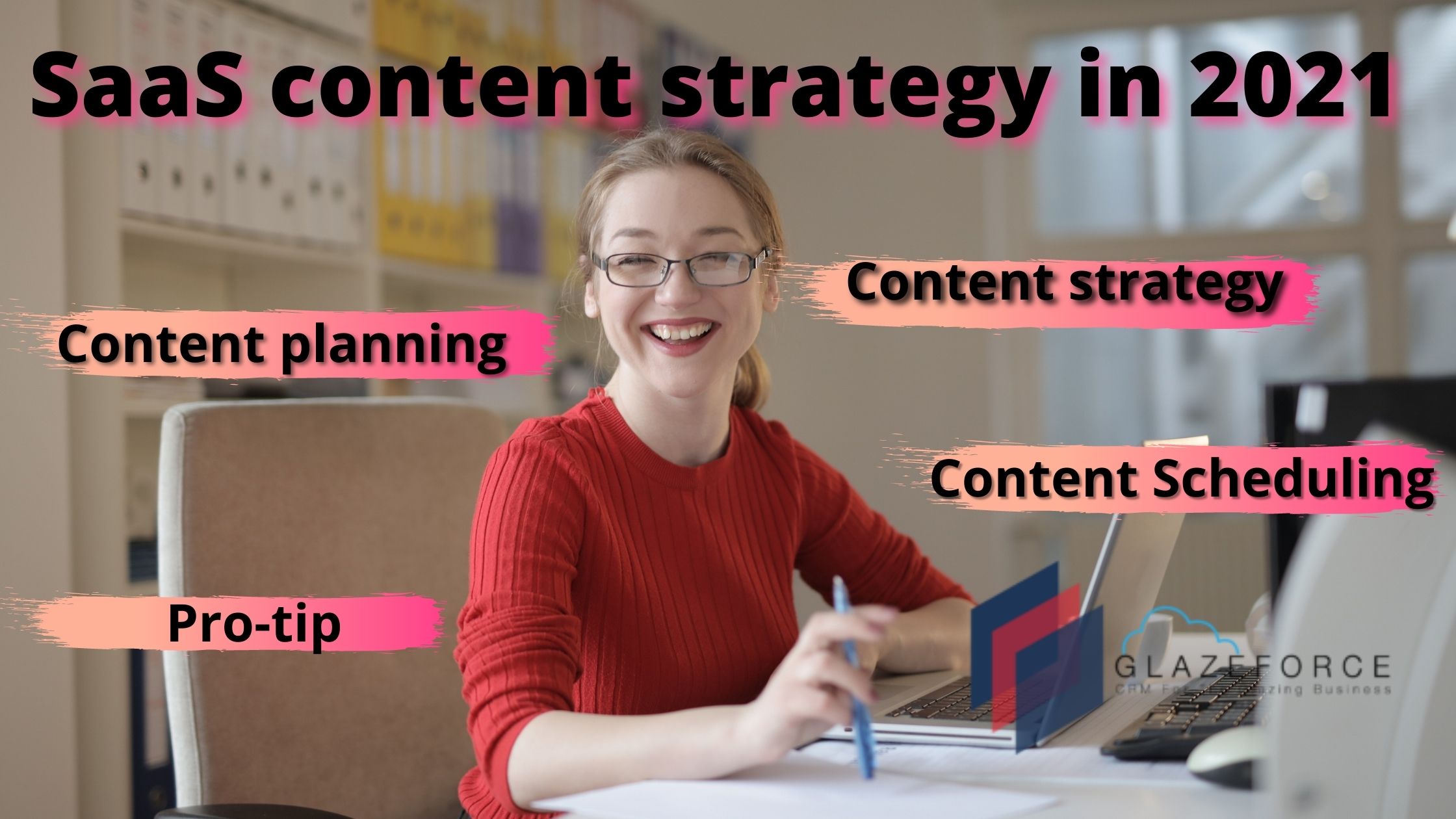 ·

Awareness:
If you are launching a new product or offering services you first need to aware your target audience. Content aiming to aware potential customer is primarily informative and educational. Make sure your content reaches the right audience. You can use different formats or medium to aware your audience such as blog posts, Q&As, infographics, educational videos, podcasts. You can leverage the benefit of different platforms such as LinkedIn, blogs, Twitter, etc. (There is no point in leveraging platforms that are for B2C businesses, though you can use platforms like Instagram to increase the discoverability of your business)
·

Attention:
Your next step should be to attract potential customers. Make sure your content has an attractive and catchy headline. Grab the attention of users by educating them on how your product or service is going to change their life. You can use contents like perspective solutions, pain point solutions, how-to advice, training videos, etc.
·

Interest:
Spike the interest of your target audience by showing them examples of your product or service. Build the brand values and showcase successful examples. You can draft content like a testimonial, case studies, etc.
·

Click through action (CTA):
Now you have the attention and the interest of your target audience, your aim should be to boost your sales. Create the fear of missing out feeling in your target audience. Offer discounts and additional bonuses on a first come first basis. Use compelling CTAs to get your work done. Here you can use contents like product or service webinars, free workshop, evaluation tools, comparisons, etc.
You can strategize your content using these tips. First of all your audience need to be aware of your product or services. Use trending hacks and fit your SaaS content strategy in them to increase the reach. Once people know about your product your next approach should be marketing. You can use the AIDA formula (Here A= Attention, I= Interest, D=Desire, A=Action) to increase sales or to grow your account. You can use a different format like text and videos and figure out which form of content suits the best to your profile.
Content planning and scheduling
Now we have a precise idea of the type of content we should create, the next thing we need to map out is content planning and scheduling. Content planning refers to exactly what you should draft and on which platform and format you should be publishing. In the process of drafting a SaaS content strategy, you can use few free tools to make the process easier. The need varies depending on the size of the business.
Content planning:
One of the most crucial factors in content creation is consistency. Make sure you have preplanned content for upcoming months so that you are never out of content. Do not be monotonous, try different things. You can get inspiration and ideas from your teammates and trending content in the market. This will ensure you always have content to share. Create a mix of fresh ideas and existing trends.
Content Scheduling:
Once you are done with content creation and planning, our next step will be to schedule the content. Have a calendar and mark when to post which piece of content. You can use tools for the platform you are leveraging or rely on a spreadsheet. You can use tools like notion, Trello to ensure the content creation and publishing is always in the flow.
Pro-tip to increase the reach of SaaS content strategy:
What's the point of creating content if it does not reach the target audience? So, your last but not the least step should be engagement. Engage with your target audience in order to increase the visibility of your content. If you have the budget, you can run ads to further increase the reach.
Are you in the glass and glazing business? Here, is our product curated for you.
284 total views, 1 views today